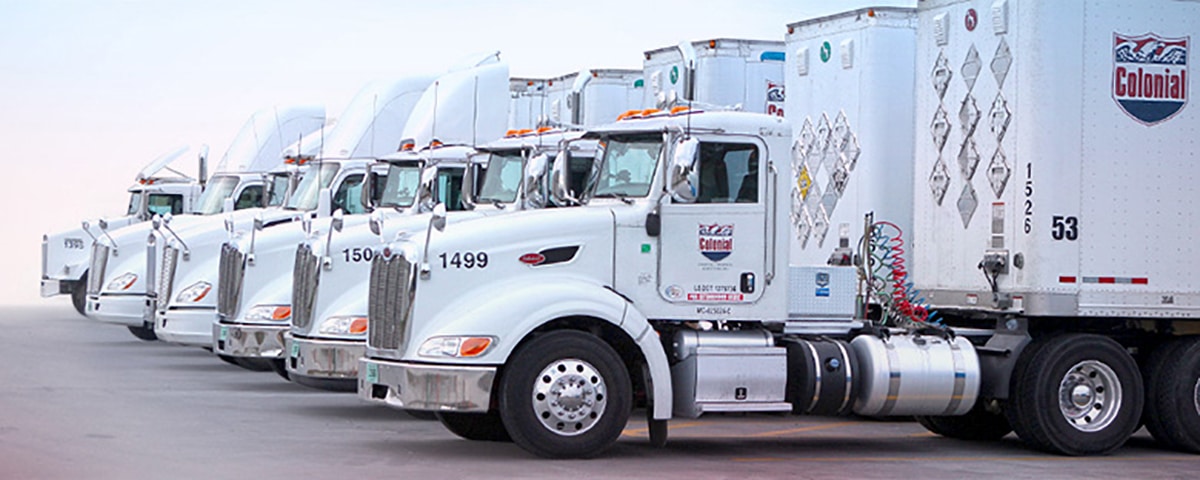 CCS's Diverse Truck Fleet
Reliable & Accurate On-Time Delivery
The reliable delivery performance of Colonial Chemical Solutions, Inc.'s (CCS) diverse, state-of-the-art, truck fleet enables customers throughout the U.S. Southeast to realize unsurpassed cost-efficiency by synchronizing supply with demand. Our knowledgeable team of professional operators is experienced and stays up-to-date on all safety and HAZMAT protocols.
Our experienced and growing CCS team of hazmat drivers operate a fleet size for our extensive product line and differentiated customer needs. Which include power units, trailers, box trucks, tankers and lift gates to name a few key logistics capabilities. To extend this capability, we also maintain strong relationships with other carriers and logistic mode providers to extend far beyond the Southeast.
Equipped with the latest technology, we know, in real-time, our fleets' location, the status of the route, and can re-route around any unforeseeable obstacle ensuring your delivery schedule is not compromised. We can provide 24-hour emergency services at a customer's request.
Power Units
Trailers
Tank Trucks
Box Trucks with Lift Gates
CCS Owned & Operated
Exceptional On-Time Delivery Record
Superior Service Throughout the U.S. Southeast
Same Day and Next Day Service
Knowledgeable and Professional Operators
On-going Safety & HAZMAT Training
Real-Time Tracking
24-Hour Emergency Service Capability